Digital TENS 7000
KSh12,500.00
---
Digital TENS Unit-TENS 7000
The Digital TENS Unit with 5 Modes includes the device, lead wires, four self-adhesive reusable electrodes, 9-volt battery, carrying case, and manual.
... people are viewing this right now
Compare
---
Digital TENS 7000
The Digital TENS Unit with 5 Modes has 100mA output. It is proven to be the most durable and easy-to-use TENS unit. The upgraded digital processor is accurate and precise, to provide effective output and results. Features a compliance meter with 60 records up to 999 hours. The modes are burst, modulation, constant, MRW, SDI, and SD2. Dual-channel for use with two or four electrodes. The timer runs from five minutes to an hour, with auto-shutoff or continuous. 100mA output, pulse width is 50 us-300 us adjustable, 10 us/step. The pulse rate of 2-150 Hz, adjustable.
Product Benefits:

Designed to provide convenient, effective electrostimulation.
Proven to be durable and easy-to-use for convenient therapy.
The upgraded digital processor is highly precise and accurate.
Helps provide effective output and results for therapeutic needs.
Features a range of treatment modes for accommodation to users.

Power Source: 9-volt battery
Modes: Burst, Modulation, Constant, MRW, SD1 & SD2
Channels: Dual channel for use with two or four electrodes
More Pictures: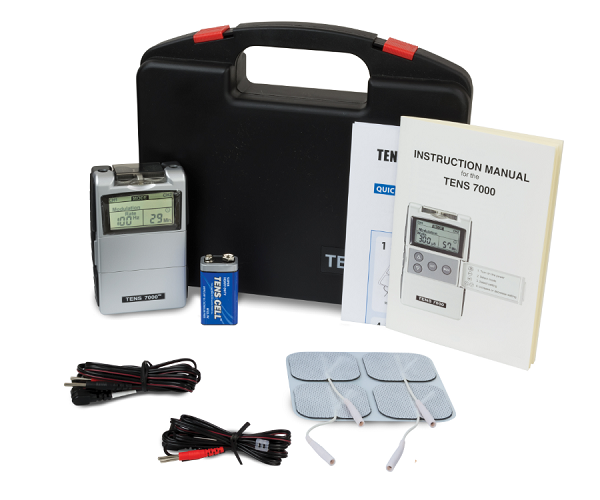 Digital TENS 7000 Unit with 5 Modes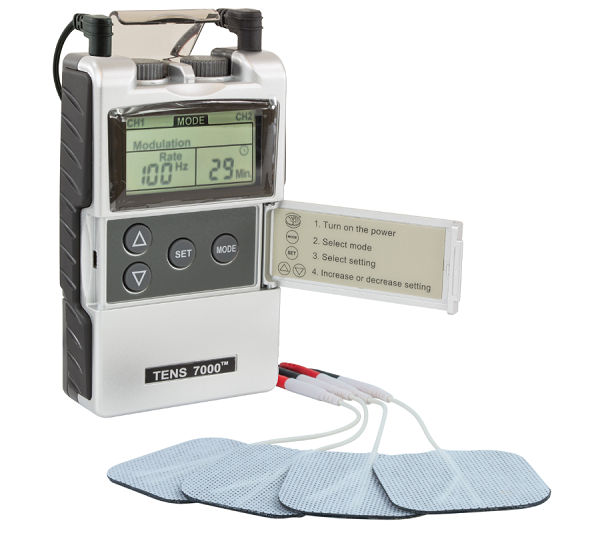 Digital TENS 7000 with Electrodes
---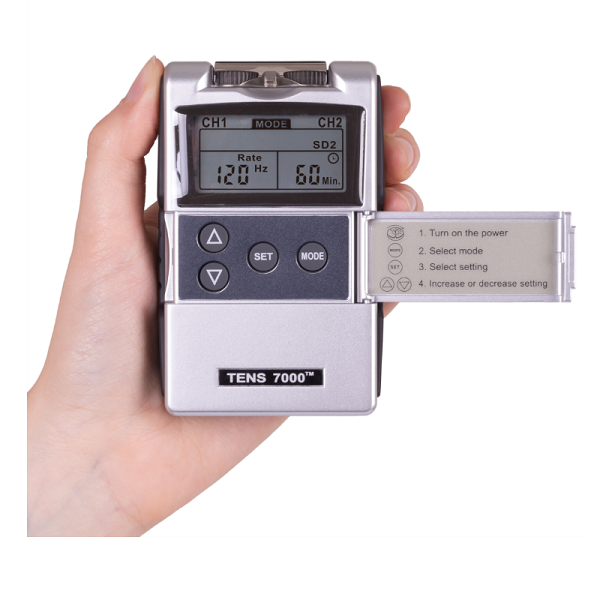 Detailed View of the handheld Digital TENS 7000
---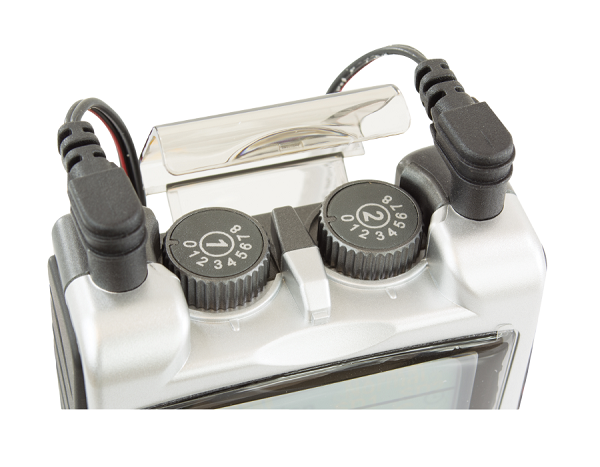 Detailed View of the Top Controls of the Digital TENS 7000